John was living on the streets of Santa Monica, California. He was an educated young man with a doctorate degree. However, he could not find work. He turned his back on his parents and was too proud to ask them for help. He was flat broke. All his possessions, he carried in two plastic grocery bags.


Each morning began with the search for food. The trash of the supermarkets was a great source for fruit and vegetables that were blemished. Then he could always make a couple of bucks by cleaning car windshields as people were on their way to work.
With a box full of food, he made his way back to the North end of Pacific Palisades Park. There he shared his finds with the rest of the homeless. They ate well and shared all they found in common. While eating, they passed the time in conversation.
John liked to talk. They talked a lot about the Love of the 'Great I Am' and Yeshua. However, John's favorite subject was people's relationships. Unfortunately, he talked in such complicated terms that no one could understand him. He was an intellectual and his doctorate was showing.
The others made off-beat jokes about John's ideas because they couldn't understand him. They often accused him of speaking another language. John jokingly admitted that he was from another planet. In time, he learned to express his ideas simply. He abandoned the technical language and found the common words of the people around him. Soon he was speaking to large groups of the homeless.

He filled his afternoons by walking the street, often with two or three others that wanted his counsel. The word of mouth spread that he was a man who really cared. Many sought him out, and he gladly tried to guide them into positively accepting each other for who they were. They all learned to deal with the feelings of being a social outcast. John enjoyed being their hero.
John's day always ended the same way it began in a search for food. Dunkin' Donuts was a great source for the day's throwaway pastry. Fortunately, he was always able to find something, not only for himself but also for others.
John passed the evenings in more conversations about the trials of the day. Everyone had a story to tell, and every story triggered a topic for discussion. John felt needed and came to love these people. He got to know them for who they really were and why they had ended up on the street. At times, he felt like he was the 'Great I Am's messenger to these forgotten souls.
It was a good life, but John would discover that the 'Great I Am' had another plan for him. This was only his training ground, and he was learning his lessons well. Soon he found himself sharing his simple ideas with those people trying to help the homeless. That led to talks in churches and local missions.
The next thing he knew, he had a job as a counselor. The people loved him, and his popularity grew.
However, he would never forget his roots with the homeless, and he praised the 'Great I Am' for all that followed.
On the surface, John looks like a young, homeless drop-out, but he chose to be homeless to help others connects with their Inner Being and connect with each other. Today he does the same thing on a global scale. Can you see beyond the fact that he is homeless to recognize him? I'll give you a hint. He is from Mars.
Do you need help to find the "Great I am" center in yourself?
That is what Revitalizing In-Sight does.
Do you need help to find the "Great I Am" center within yourself?
JOIN OUR MAILING LIST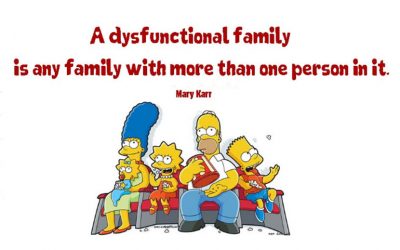 Rachel O'Reilly did not have an easy life.  Her father abandoned her family when she was only two.  Her older brother was in and out of reform school twice before she was twelve.  Her home life was harsh, with heavy discipline and no love.  Rachel's mother made her...
read more