Once there was a young man who emigrated from Europe to the United States.  Shortly after his arrival, while working as a laborer to clear the demolition site of an old church, he discovered a small rosewood box.  The lid to the box had a heart filled with a radiant Love-light hand carved into it.  It looked like a holy relic.  When he opened the box, he found that it contained a rolled-up piece of parchment.  He unrolled the parchment and read what it said, "Make Three Wishes of the 'Great I am' before the sun sets, place this parchment back in the box, and bury it again.  Your wishes will be granted."
The young man pondered while he worked for the rest of the day.  On his lunch break, he sat and stared at the parchment.  What should he ask for?  That afternoon was hot and humid, and the work was hard.  He couldn't help but feel suited for something better than this kind of work.  He began to feel that the voice of the Love-light was giving him an opportunity.  He had to choose the three wishes carefully to guarantee his success.  When the whistle sounded, he was anxious to go home.  He had the first two wishes worked out, but he still needed the third.
As he walked home, he met a family being evicted from their apartment.  They paid their rent on time, had remodeled the apartment with the owner's permission, and at their expense.  The owner now wanted the apartment for his nephew.  As he continued home, the third wish began to take shape in his mind.
When he arrived home, he sat down and prayed.  He called on the Love-light of the 'Great I am' and asked for His presence.  Without waiting to hear a response, he made his three wishes, "I ask of you, Oh Lord, to grant me three wishes.  First, I ask for good health, long life, with many children.  Second, I ask for great wealth.  Third, I ask for power over my enemies."  He then took the box into the basement and buried it under the coal bin.  After that, he set on the front porch to watch the sun set.  He wandered if the 'Great I am' heard his wishes.  Something told him that this was not a hoax.  He felt that his life was about to change forever.
The next day his life did start to change.  He met the woman, who would become his wife and bear him many children.  She was very religious and raised her sons and daughters in the faith.  He had good health and grew old.  However, his children did not share in his good health and long life.  Some died when they were infants. His oldest son, whom he loved the most, died in the war. Two other sons were shot and killed. All of the children were sickly.

One calamity or misfortune after another followed them all their lives.  The Lord granted his first wish precisely as he asked.  However, he did not connect with the Love-light in his heart to ask for the same blessing on his family.
He also grew in wealth.  He became a ruthless businessperson.  It seemed that everything he touched turned to gold.  Soon he was one of the wealthiest men in the United States.  However, he did not have a place in the social hierarchy.  The blue bloods looked down on him as an immigrant.  No amount of money could buy his way into their social circles.  He could afford more than one fine home.  He could send his children to the finest schools.  He had all the money he could dream of having.  However, his money could not buy him happiness.  The Love-light granted his second wish precisely as he asked, but he did not connect with the Love-light in his heart to see beyond the power of money.
No enemy was ever victorious over him.  He had the innate ability to anticipate the actions of his enemies beforehand.  He was then able to act first and destroy them before they could destroy him.  The rules that he followed were of his own creation.  He trusted no one, but family, and he had no true friends.  This made others fear him instead of respecting him.  In his later years, he tried to do good things to make up for all the damage he caused.  However, he could not remember those he destroyed, or undo his damage.  The Love-light granted his third wish precisely as he asked.  However, he lacked a connection with the Love-light in his heart to use his power constructively.
In the end, he died a very old miserable man.  He had his good health, long life, with many children.  He had his great wealth.  He had power over his enemies.  None of these wishes brought him closer to a connection with the 'Great I am' within.  None of these wishes left a positive legacy behind him.  If anything, they left a curse upon the generations that would follow him.  Joe wished for the wrong things. 
As a result, his life was shallow and empty.
Samuel had the opportunity to make the same three wishes.  Samuel chose, "To have a connection with the 'Great I am' in my heart, tolisten to what He wants me to do."  That was
his only wish.  By making that wish, the Love-light gave him everything else.  Whenever he sat down with the 'Great I am', he said only four words, "I'm here.  I'm listening."
Do you need help to find the "Great I am" center in yourself?
That is what Revitalizing In-Sight does.
Do you need help to find the "Great I Am" center within yourself?
JOIN OUR MAILING LIST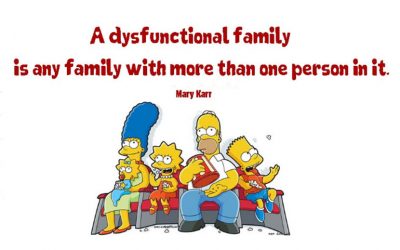 Rachel O'Reilly did not have an easy life.  Her father abandoned her family when she was only two.  Her older brother was in and out of reform school twice before she was twelve.  Her home life was harsh, with heavy discipline and no love.  Rachel's mother made her...
read more